The Sequre 45W PD is a great tiny power supply to power your soldering iron.
Available in two variants:
Type C connector for SQ-D60
DC5525 connector for TS100 and Sequre SQ-001

Checkout all our Tools & Building Supllies and our Soldering Gear Section!

Features:
1. 110V ~ 240V input voltage can be used, stable current and fast charging output.
2. PC flame-retardant and fire-retardant materials, integrated design without joints, beautiful and elegant appearance.
3. The internal integrated intelligent constant current circuit has over-voltage / over-current / over-charge protection functions, as well as strong stability and safety charging capabilities. It can not only charge mobile devices, but also prevent your mobile devices from Used damage.
4. It can be a PD power adapter and universal interface DC 5525 and TYPE-C.
5. Brand new and high quality. Suitable for SQ-001, D60 intelligent electric iron.
6. It provides stable and reliable power.

Specifications:
Input voltage range: AC100-240V
Output: DC QC3.0 + TYPE-C PD
Input current: 1.3A
Output power: 45W
Color: Black
Material: Pure PC fireproof plastic
Output voltage accuracy: 5%
Current output range: 2.25-3A
Voltage output: 20V
Plug: US Plug / EU Plug
Power supply size: 60mm * 60mm * 30mm
Output line length: 1.5m
Weight: about 150g (including power cord)
Package Includes:
1 x PD45W power adapter (US plug)
1 x Fast charging source PD cable (DC5525 Interface/ Type-C Interface) data cable optional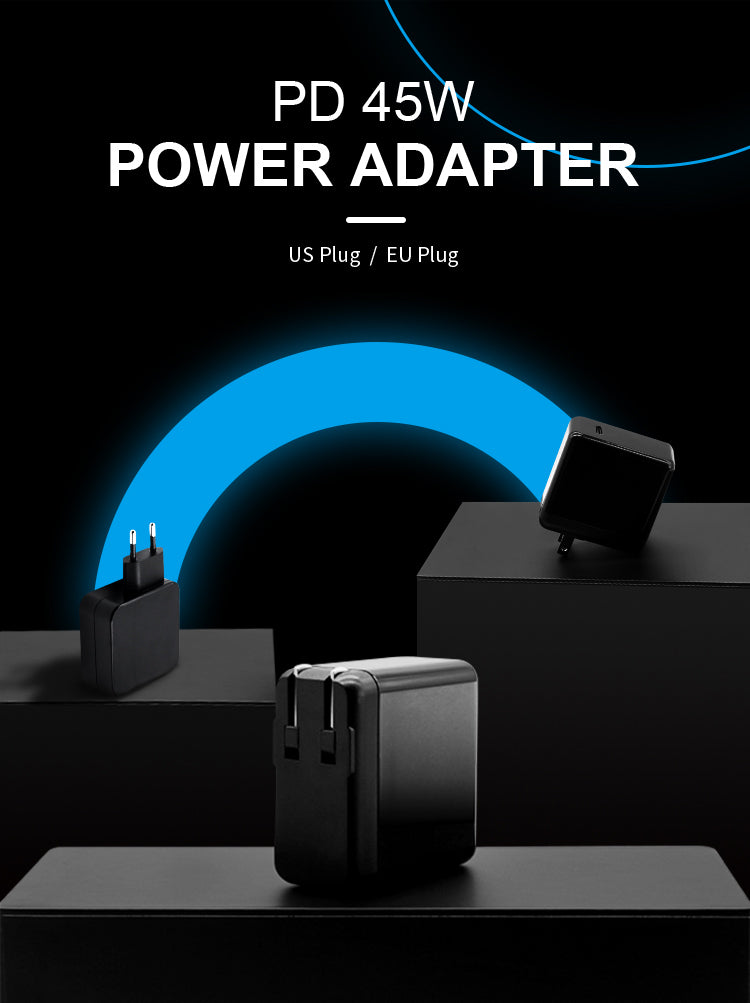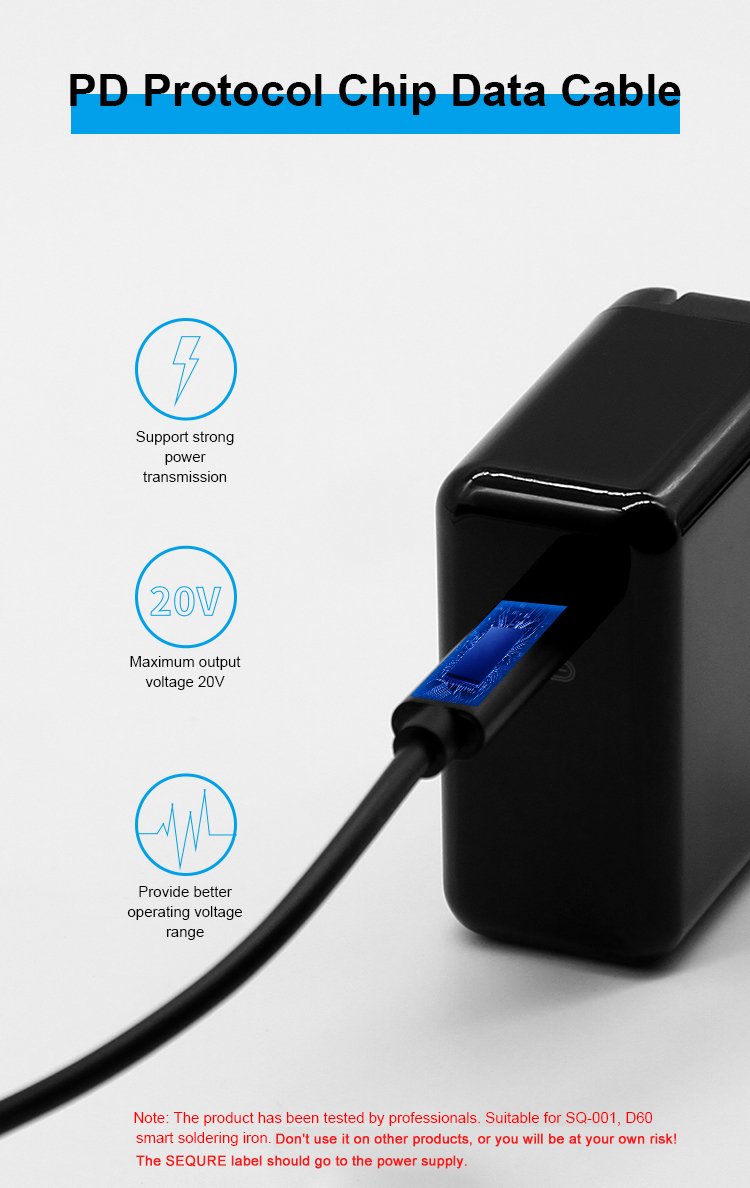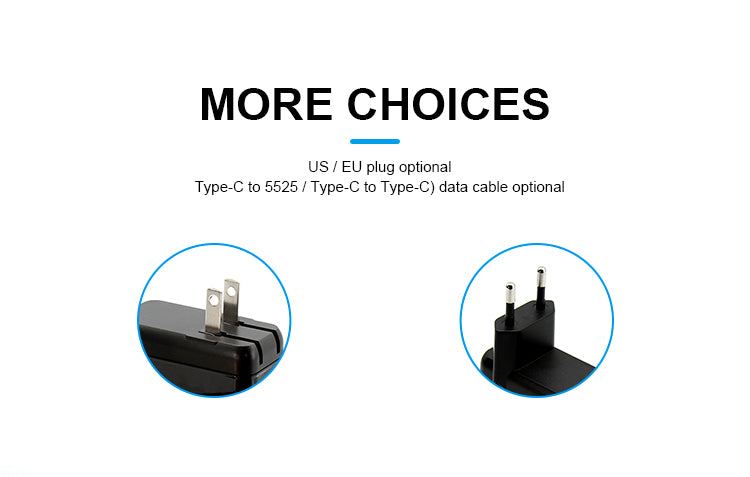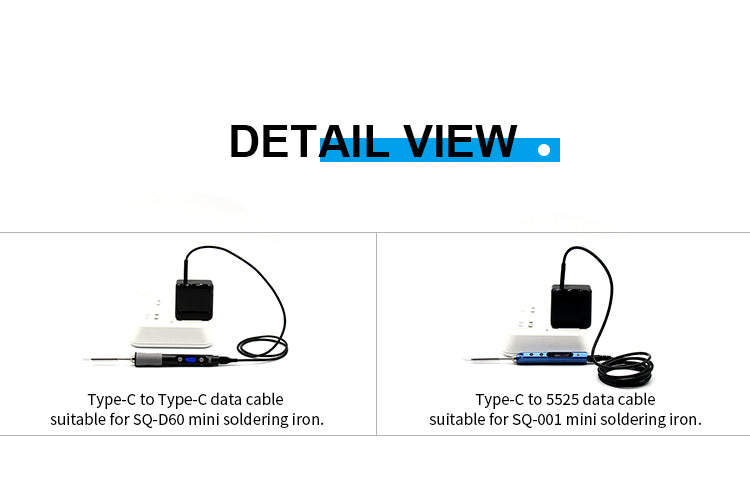 Note: The product has been tested by professionals. Suitable for SQ-001, D60 smart soldering iron. (The TYPE-C label is inserted into the PD power supply) Do not use it on other products, at your own risk!