HGLRC Zeus 800mW Smart Mounting 20*20 / 30*30 VTX For FPV Racing Drone
Check out all our VTXs and the rest of our HGLRC Products!
Specifications:
Model: Zeus VTX 800mW
Built-in Microphone
Input voltage: DC 6-26V
Output voltage:5V/2A
PIT@94mA
25mW@169mA/14dBm
100mW@199mA/20dBm
200mW@216mA/23dBm
400mW@279mA/26dBm
800mW@387mA/29dBm
Antenna interface: MMCX
Output power: PIT/25/100/200/400/800mW
Frequency:5.8GHz 5 bands, 40 channels
Installing Hole:20X20/30X30mm.M3
Size:37mm x 37mm x 5mm
Weight:4.8g
Package Included:
1 x Zeus VTX 800mW
1 x 80mm 5.8G MMCXLinear Brass Antenna
1 x SH1.0 6Pin 100mm Cable
1 x MMCX to SMA-KY Adapter Cable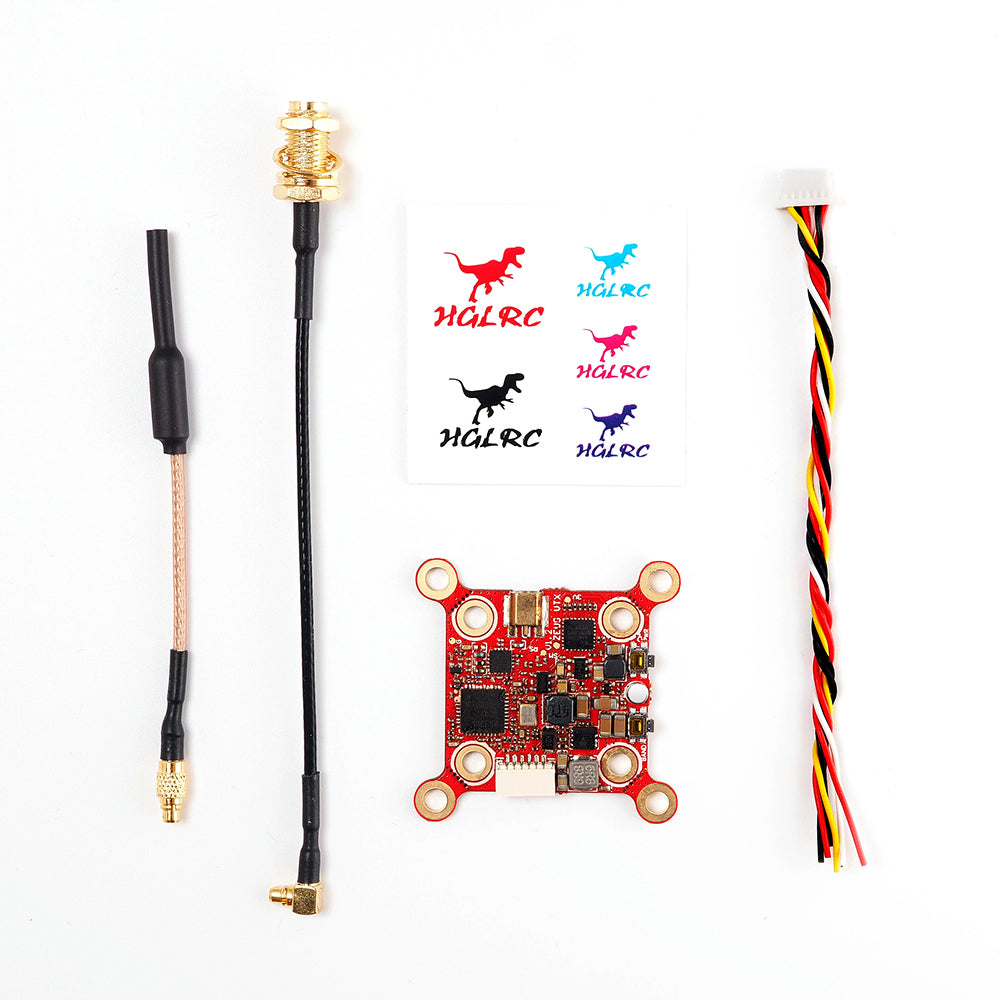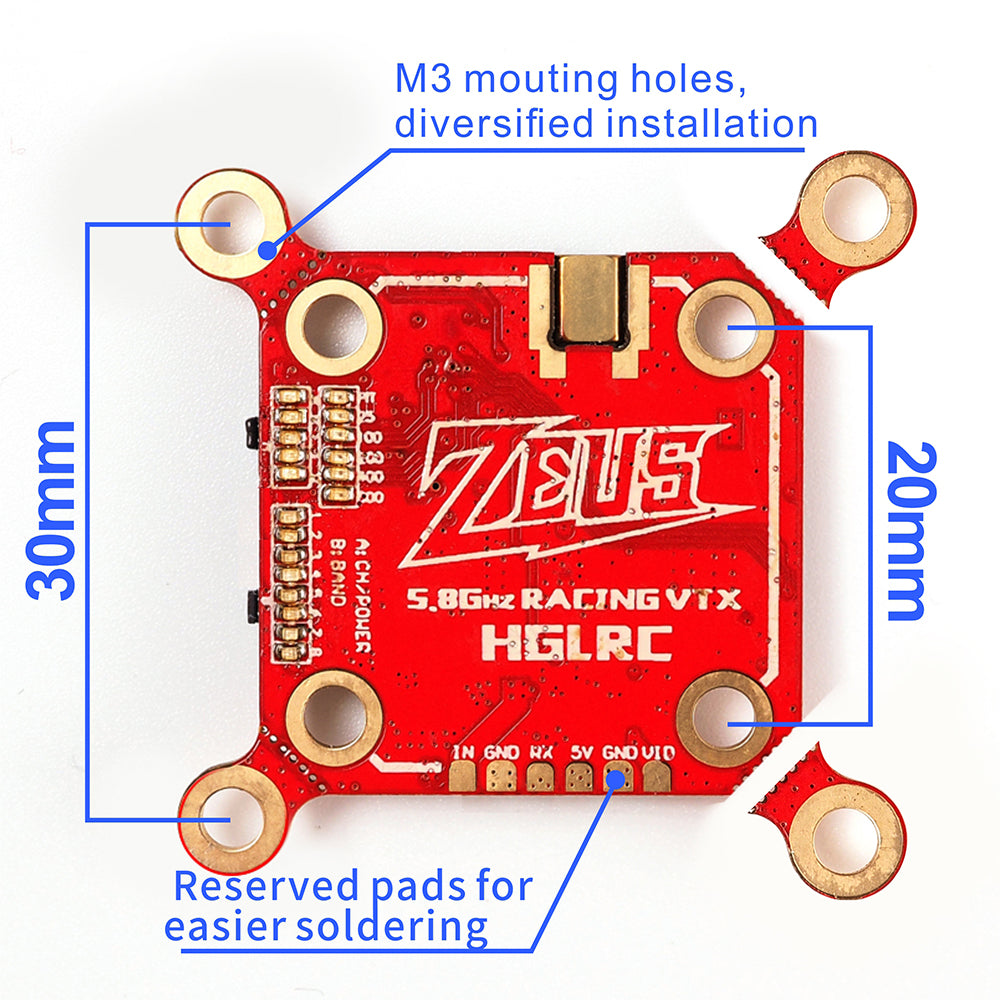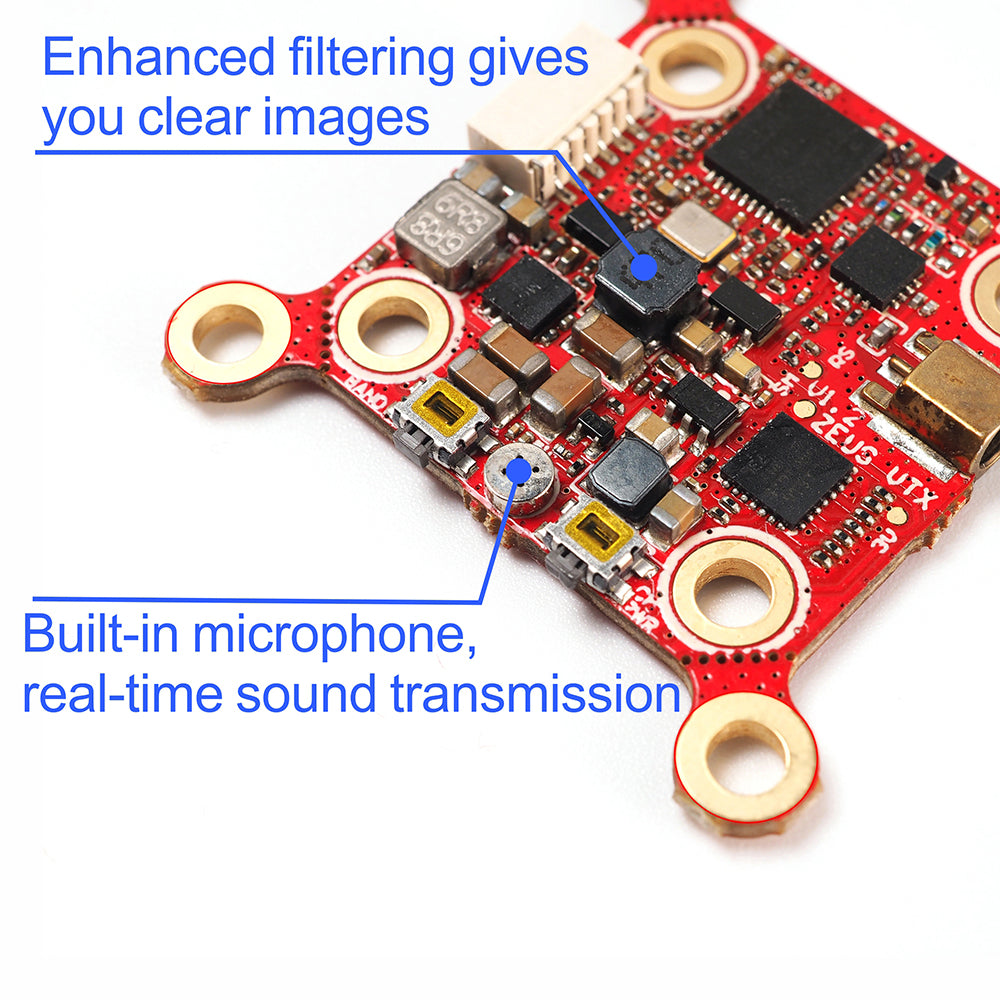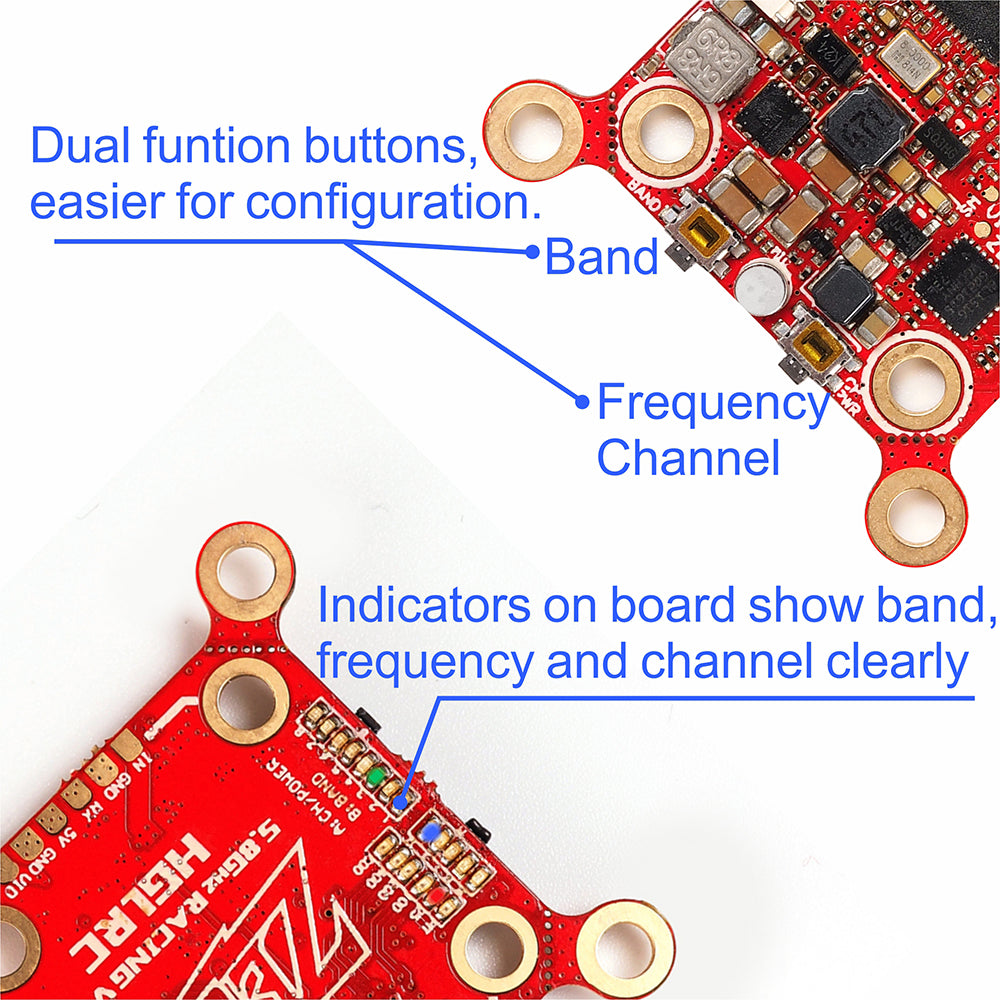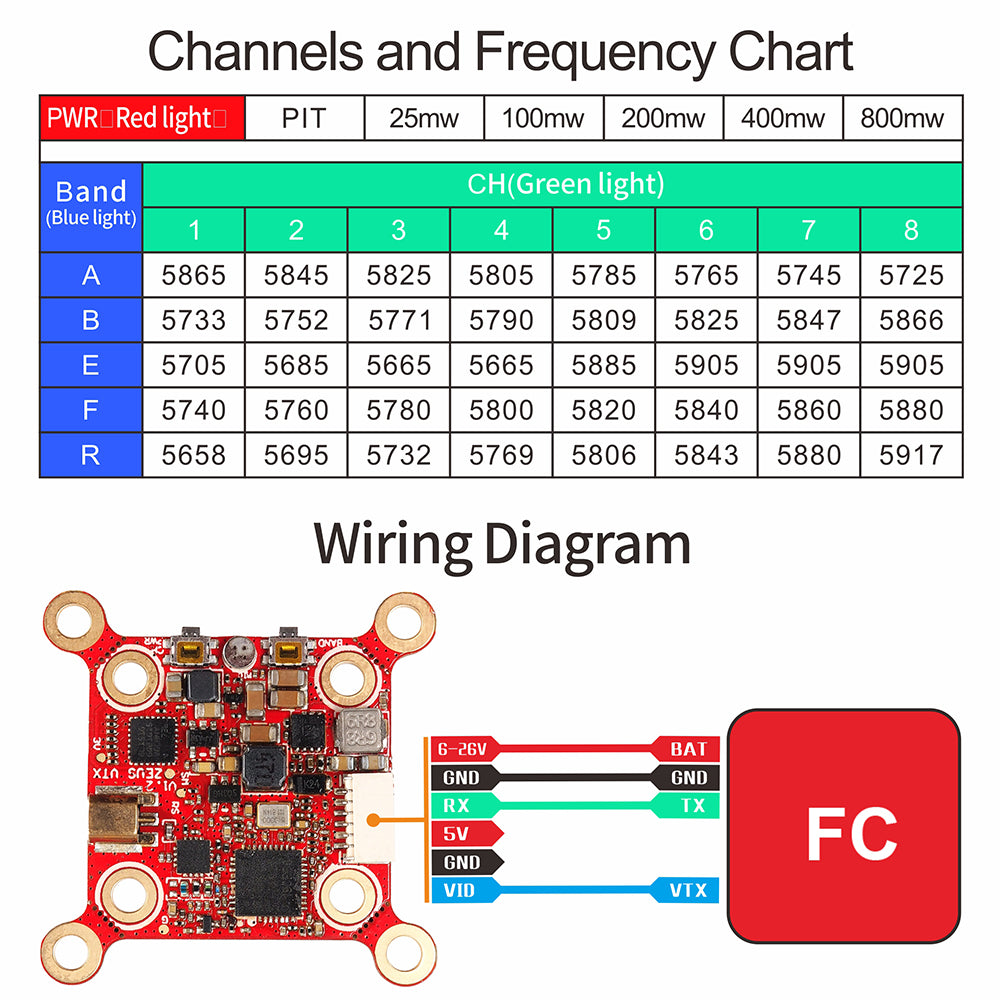 Laws and requirements regarding transmission of radio waves vary greatly across the world. In some countries, this product may not be legal. In the USA, the operator of this product is required by law to have a HAM amateur radio license, at the very least. It is the operator's responsibility to make sure that they are using this product in a legal manner, or not using it at all if not possible to do legally in their location. By adding this product to your cart, you are confirming that you have read this notice, and that Pyrodrone is in no way responsible for the actions of the operator while using this product.