All products with batteries must be shipped by a ground shipping method.
BETAFPV 850mAh 4S battery has 4S(14.8V) high voltage and 75C high discharge rate. With 850mAh large battery capacity, it will greatly extend the flight time. What's more, with the outstanding discharge performance, it allows you to accelerate to the full speed in a short time, and perform more actions during the flight. BETAFPV 850mAh 4S battery is perfectly suitable for the 3-5 inch Ultralite Quads.
Check out all our 4S Batteries and the rest of our BetaFPV Products!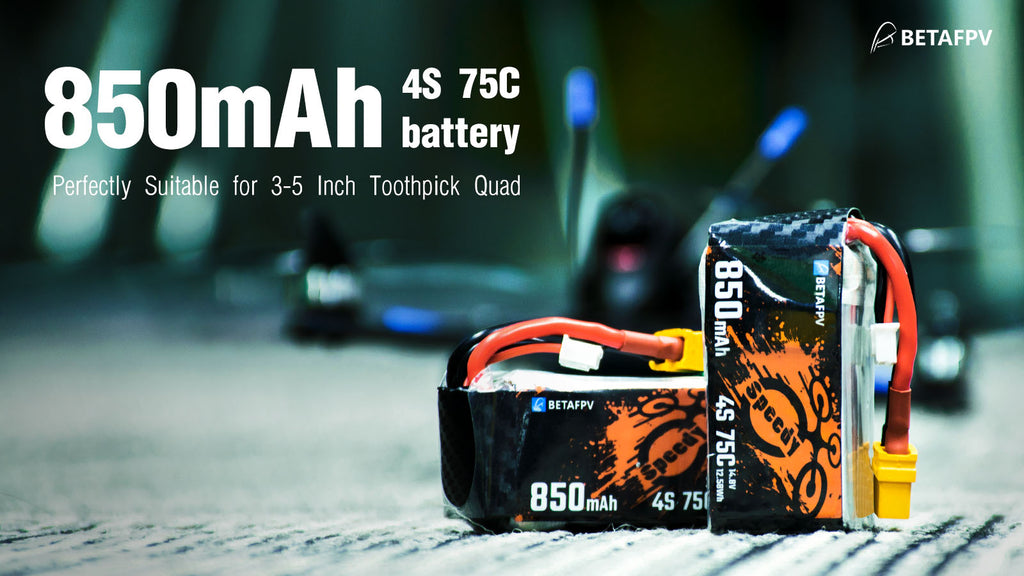 Specifications:
Items: 

850mAh 4S battery

Capacity: 850mAh
Power: 12.58Wh
Rate: 75C
Weight: 101.94g

Dimension

: 62*28*28mm

Charge Plug

: XT30 Plug and JST-XH Plug

Wire Gauge: 14AWG Silicone Wire
Comparison:
There is a graph of comparison between BETAFPV 850mAh 4S battery and other 850mAh 4S batteries. The discharge current is 40A in this testing. In this battery experience, you could see that the BETAFPV 850mAh 4S battery has a better discharge performance, and it can give you a more powerful flight experience.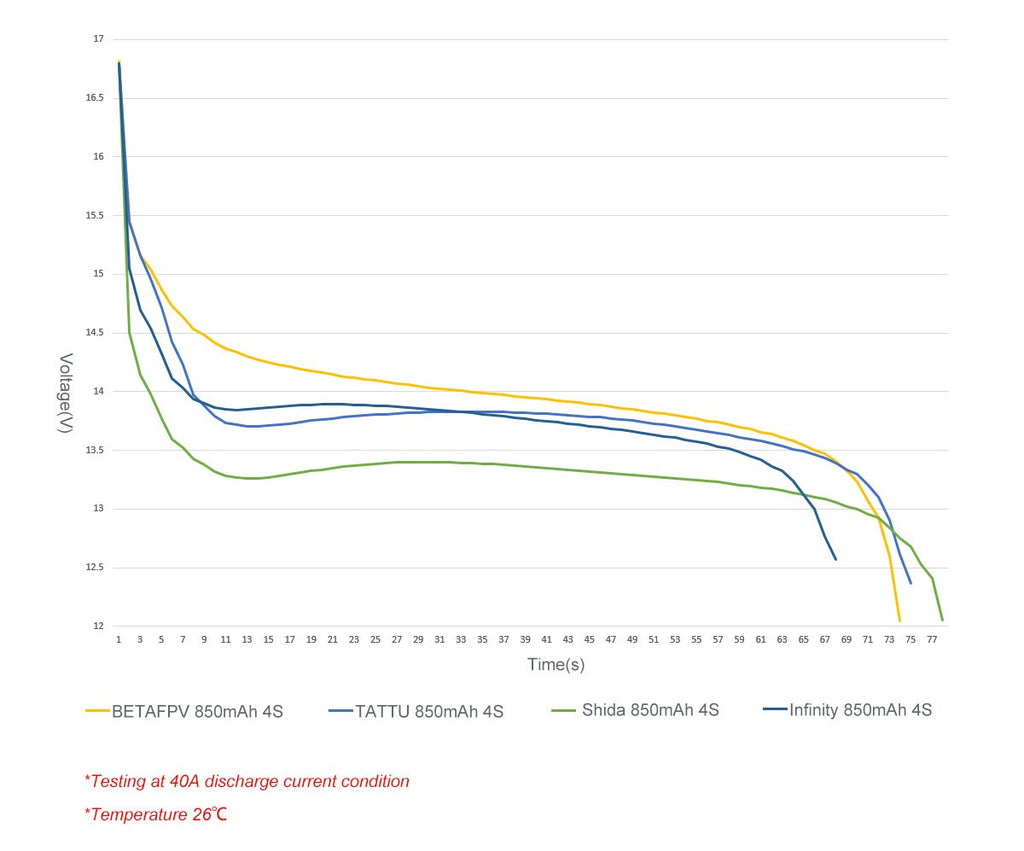 Dimension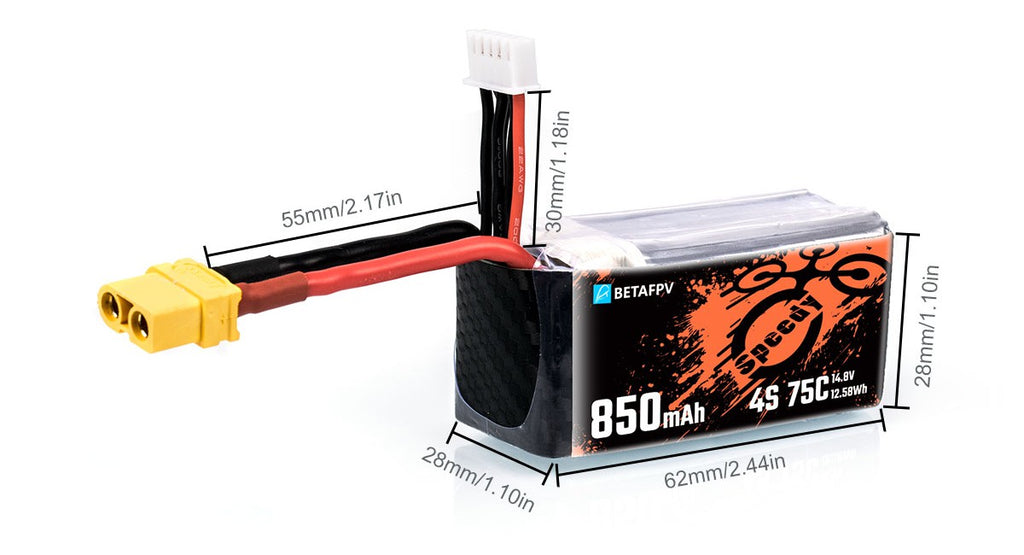 Package
2 * BETAFPV 850mAh 4S 75C Lipo Battery - XT30
Battery Disclaimer:
Li-Po and Li-Ion batteries must be cared for properly when stored, and NEVER charged, balanced, or discharged unattended.
ALWAYS be in the same room within line of sight of charging or discharging batteries.
NEVER charge or discharge batteries on a flammable surface.
Failure to follow these instructions may result in fire, personal injury, and/or property damage.
By purchasing this battery, you agree that Pyrodrone and the battery manufacturer are in no way responsible for consumer battery charging and care, or any of the risks associated with Li-Pos or Li-Ions.