IRC Ghost is PFQ (Pretty… Quick)

Choose from several modes of operation in your Ghost Transmitter. The slowest of the two Race modes runs at 160Hz frame rate, while the fastest 'Pure Race' rate opens the throttle to 222.22Hz frame rate.
OpenTx to Flight Controller latency is expected to run below 4ms.
Can racers feel this? good question to ask… but maybe a better question is whether you want to race against a pilot which is using it…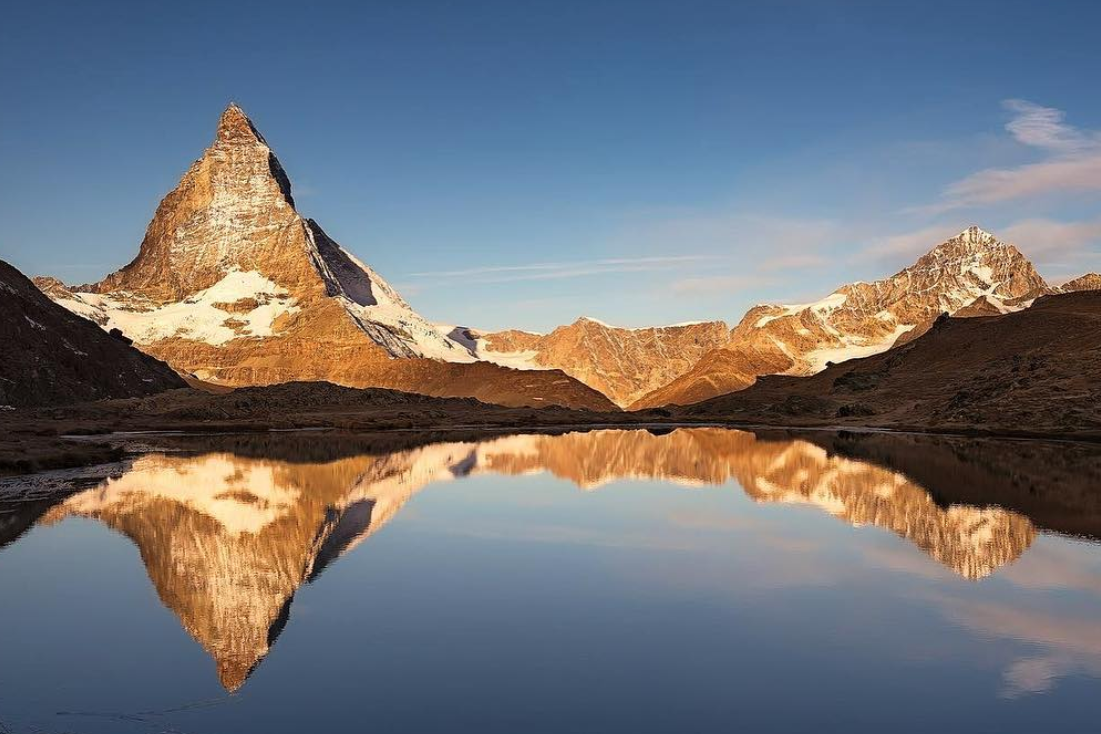 2.4GHz And Long Range Capabilities
ImmersionRC is setting a new standard with its Ghost system serving both the needs of Long Range pilots, Freestylers, and Racers.
Easily achieve ranges of 10s of km with equipment light enough, and antennas compact enough, to perfectly accompany your
 

Nano Goblin™ into the neighboring country.
Since 2.4GHz antennas are relatively small, a directional antenna on the transmitter can easily double the expected range.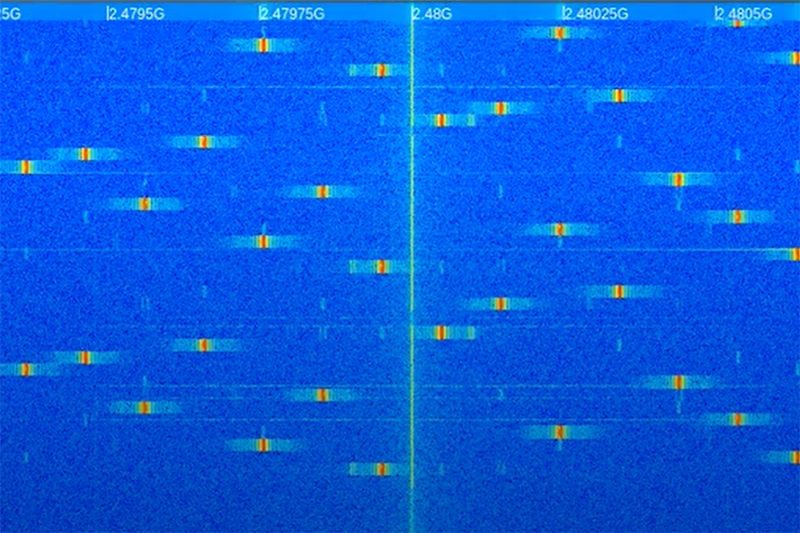 'Micro Failsafes' – Never Again
The EU-legal 868MHz is a paltry
 

2MHz

 

wide. Packet loss with even 4 pilots in the air is not pretty. Add another 4, and racing isn't fun any more.
The USA-legal 915MHz band is a little better, at
 

15MHz

 

wide.
The Worldwide 2.4GHz band provides
 

76MHz

 

of bandwidth, and will comfortably house countless simultaneous links without large numbers of lost packets.
With recent enhancements to Flight Controllers (feed-forward) providing superb performance, but quite sensitive to packet loss, every little helps.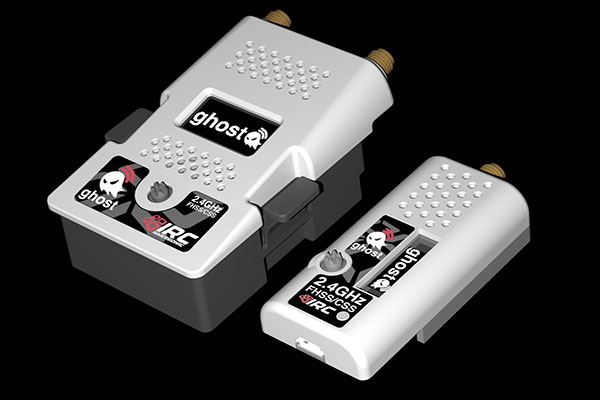 qTee Antennas
qTee, a.k.a 'Cutie' antennas are center-fed dipoles, with integral balun to ensure no cable radiation, and without unexpected nulls in the radiation pattern.
Tip to Tip length of just 60mm, easy to install in anything from a Whoop™ to an X-Class quad
Systems Integrators/Manufacturers
ImmersionRC is open to discuss with manufacturers who wish to embed Ghost into other systems (Hobby, Industrial, Law Enforcement, etc.). An embedded Ghost 2.4GHz Rx occupies approx. 10mm x 10mm of PCB space.
For use on sub-GHz bands, the 'Red Ghost' product line can be custom ordered for use on licensed bands from 140MHz to  1GHz.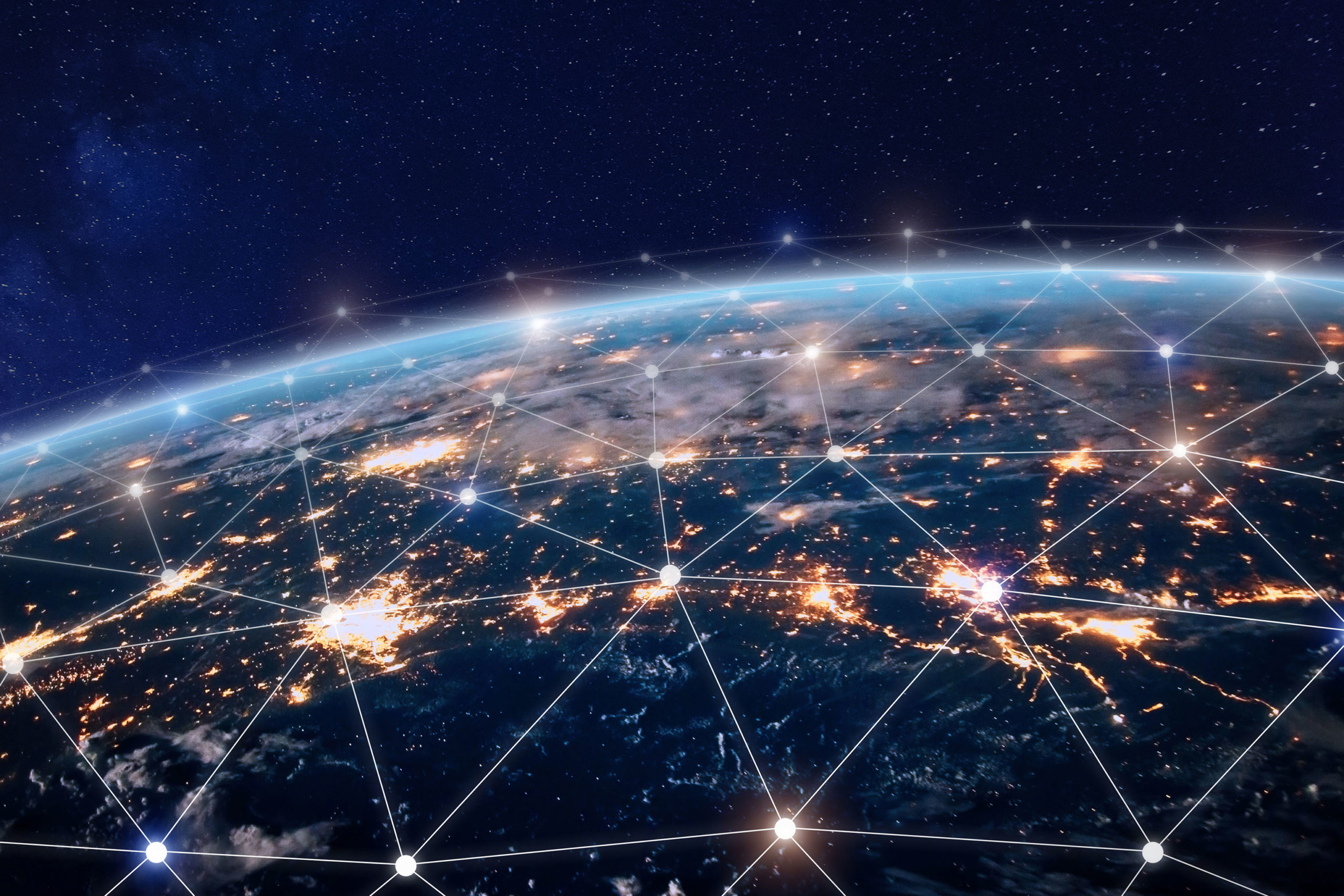 GPS + Noise
Another advantage of running 2.4GHz instead of the more traditional sub-GHz frequencies for long range is that 2.4GHz has no harmonics that can desensitize GPS receivers (which are in the 1.5GHz band), so GPS position fixes become more precise.
In addition, Drone/Quad/UAV electrical noise due to fast switching signals is broadband, and also sub-GHz (typically sub-500MHz), and doesn't desensitize the 2.4GHz Ghost receiver.