FLYWOO NIN 2306.5 V2 Cinematic was made to the highest standards of FPV freestyle racing. Updated to high grade unibell design , and improve the electroplating process that looks clean and aggressive at the same time. High-quality Curved N54 magnet , Japan NSK Bearing , 4mm Hollow Shaft give consistently locked in power , while still maintaining the cinematic smoothness that so many freestyle pilots love.

NIN 2306.5 V2 - 1750KV Cinematic Motors designed for extreme racing and freestyle, plus long range builds. Great for freestyle and racing! Insanely smooth and extremely durable.

Check out all our 23XX Motors and the rest of our Cinematic Motors!

Features:
High-quality Curved N54 magnets for increased power
Highest standard of the Electroplating process , that looks cleaner and aggressive
Updated to high grade unibell design
2 colors (Gold \ Titanium ) and to perfectly match your setup
M3 bottom bell screw & 16*16 mounting pattern
Package Includes:
 1 x NIN 2306.5 V2 CINEMATIC FPV MOTOR - 1750KV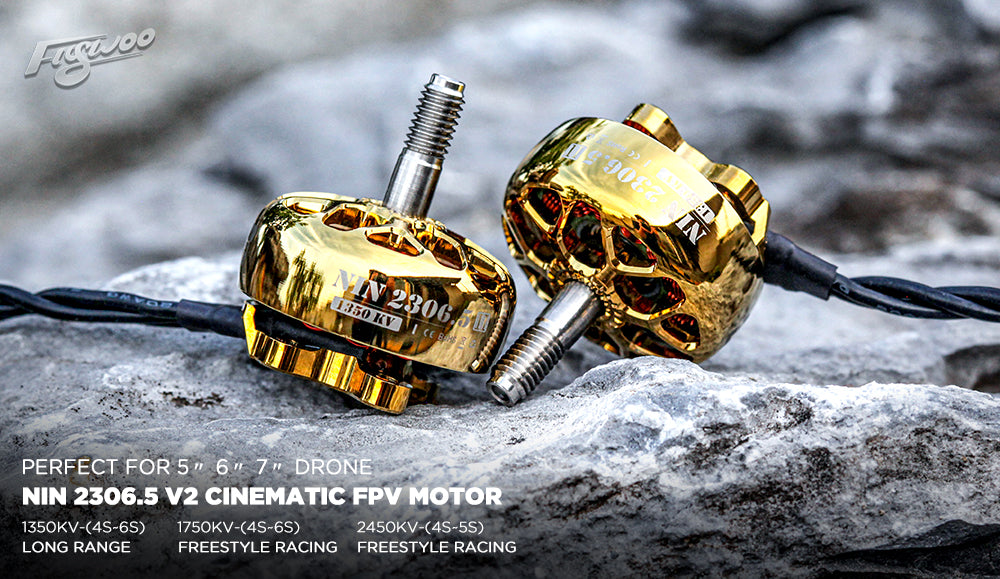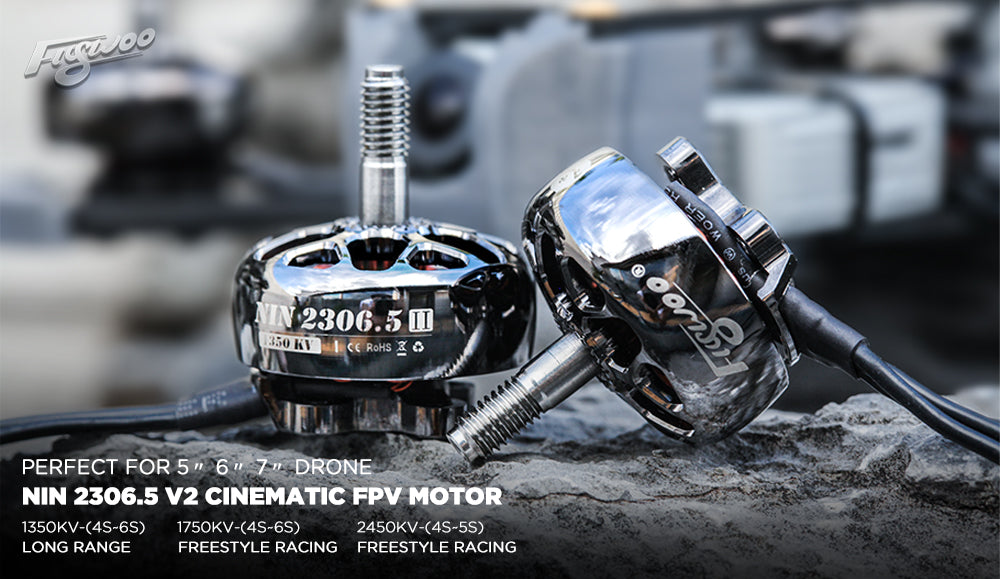 RECOMMENDED COMPONENTS FOR NIN 2306.5 V2 1750KV MOTORS
Flight Controller : F722 FC Flight Controller
ESC : 50A BLHel_32 ESC
FRAME : 5''  6'' Cinematic Frame & 5'' Racing Frame
Battery : 6S 1500-1800 mAh & 6S 1050-1300mAh